MOLESKINE-B2B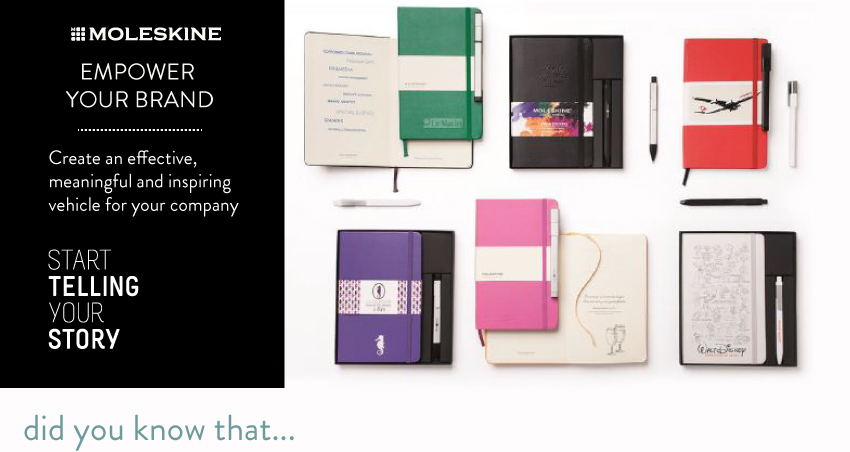 ..it's not necessarily the product or service that makes a company stand out, but its story!
A heritage accumulated over generations.
A twist in the tale. Emotional journeys.

In other words, the trials, tribulations and subsequent innovations that make a company unique and differentiate it from its competitors.

MOLESKINE can help your company and individuals tell your story.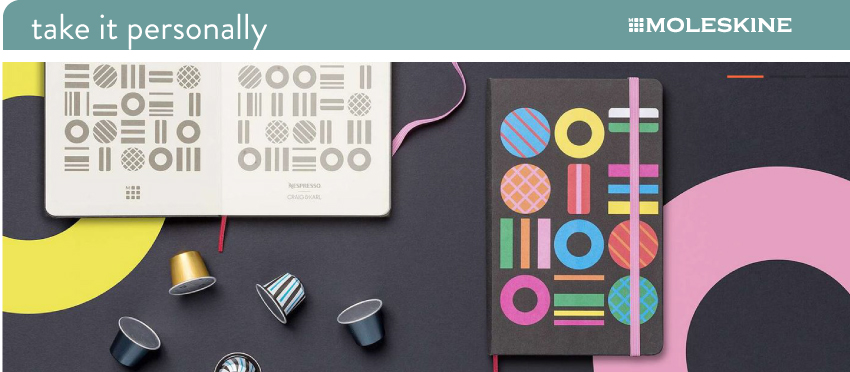 To create the right Moleskine corporate gift to fit your needs you must first decide whether you will customize an existing object from our collections or create an entirely new product 100% tailored to your story.




Watch handwritten content travel off the page and evolve on screen, ready to be developed, saved and shared.



Smart Writing System boosts productivity and creativity on the move, making it a wonderful corporate gift.

The MOLESKINE notebook is the heir and successor to the legendary notebooks used by artists and thinkers over the past two centuries, among them: Vincent van Gogh, Pablo Picasso, Ernest Hemingway and Bruce Chatwin.

A simple black rectangle that held the sketches, notes, stories and ideas that would one day become famous paintings or the pages of beloved books.

In 1997, a small Milanese publisher brought the legendary notebook back to life, and MOLESKINE company was founded.

Today, it's an international company, sells its product range in 92 countries and has a well-established worldwide network of 24.000 points of sale.

Now this well-known brand is also available in promotional products industry.